Hey all! Thanks for the commentary. You're sustaining me on these days when we're in-between shows. I appreciate all you who are reading this. You've made my day.


Day 3 Stats:
Shows Played: 2
Miles Driven: 315.4
Gas $ Spent: $165.00
Copies of the Nova Anatomia Sold: 3
Copies of the Nova Anatomia Given Away: 6
Copies of the Nova Anatomia used by strangers for personal cooling system: 1
Sprinkler Showers Taken: 2 (1 each)
Stunt Jumps Completed: 47 out of 50
Strings Broken During Performance: 5 (Adam: 3/Carson: 2)
Adam's Respect for Carson: 93%
Carson's Respect for Adam: 96%
# of shirts sold by Adam: 4
Times I've seen Adam naked: 0
Times Adam has seen me naked: 0
Who puts corn syrup in apricot nectar!? Kern's apricot nectar contains high fructose corn syrup. If you want to see a good documentary on the inanity of the corn syrup industry, check out King Corn. I promise, this will all become relevant as the tour moves into the floody Iowa cornfields.
We have a lag between shows and Adam is working some long shifts for gas money. I wrote Hey We Gas Up at tha Pump when gas was .99/gallon. O,o
"2 for a buck,"
if you're low on cash money
dig in the seats like that jinglin' lady.
Lacuna
la·cu·na
Pronunciation:
\lə-ˈkü-nə, -ˈkyü-\
Function:
noun
Inflected Form(s):
plural la·cu·nae
also la·cu·nas
Etymology:
Latin, pool, pit, gap
Date:
1652
1. a blank space or a missing part; a gap
The musical lacunae in Iowa required filling (preferably cherry).
2. a deficiency
Due to the many lacunae in his storytelling, his narrative fails to bridge the gap between gods & bodies: matter and spirit appear separate.
3. a small cavity, pit, or discontinuity in an anatomical structure
The osteocytes occupying the lacunae of his lightening-wielding ulna brought the purity of his godliness into question: apparently, Zeus is a body too.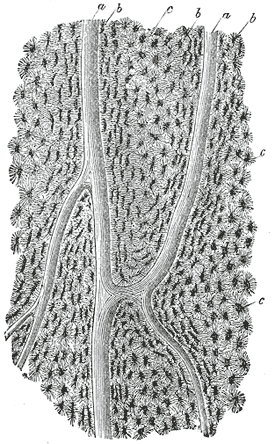 4. A missing part of a text, painting, or a musical work
He struggled to fill the lacuna in the Nova Anatomia with the sweating ink of a live performance.

Note: When applied to a landscape and/or a symbolically bound geographical area–e.g. "the Midwest"–a lacuna suggests an ulcer in the heart of the United States: Carson and Adam are conducting the Great Midwestern Lacuna Tour in an effort to fill, however temporarily, the anatomical lacunae in the Midwest with words and music. To be on a Lacuna Tour is to seek out, and to tune one's instrument to the tiniest absences in sound and word that pocket the anatomical landscapes of the Great Midwestern United States. In other words, I'm doing some Texas-yanky-SW hybrid shit in a part of the country that I've never spent much time in.
Can you tell I've had the day off from performance?
How many more?


Hope you are living, breathing, and enjoying (unless you prefer to be angry; in which case, I hope you are very angry).
Carson