This Apocalypse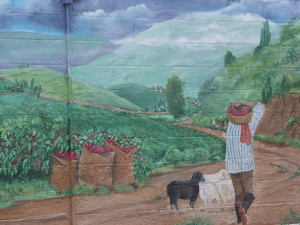 The Black Sheep Coffee House, South St. Paul, MN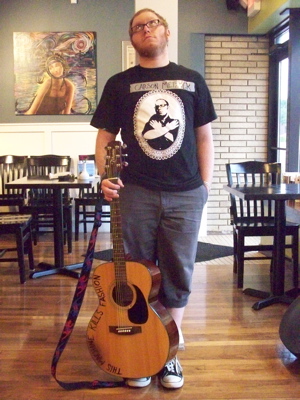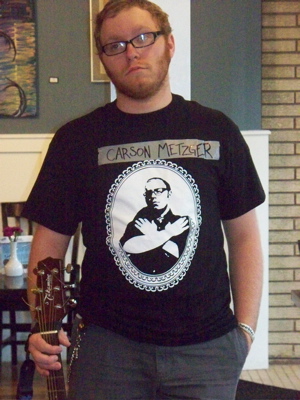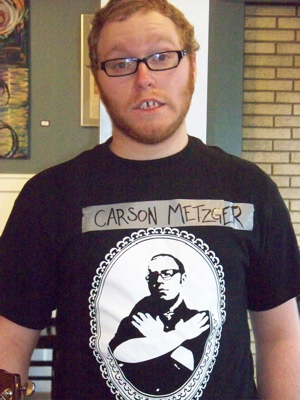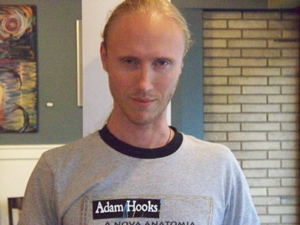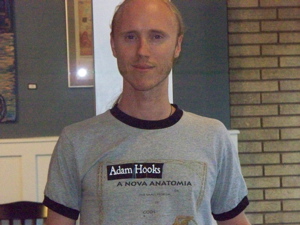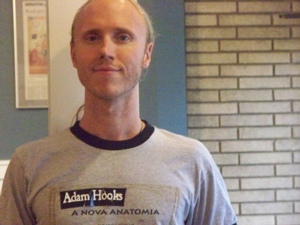 Day 23 Stats:
Shows Played: 12
Open mics played: 2
Miles Driven: 2040
Gas $ Spent: $650.11
Nights spent in other people's homes: 7
Nights spent in hotels: 2
Nights spent at campgrounds: 1
Nights spent in hotels: 2
Nights spent in the bowels of asphalt Devil: 4
Early mornings spent in the van outside a house: 2
Copies of the Nova Anatomia Sold: 9.5
Copies of the Nova Anatomia Used as barter for services: 11 (19 Given Away)
Copies of the Nova Anatomia used by strangers for personal cooling system: 1
Pinkies Healed: 1
Gallons of Water Consumed: 13.5*
Loaves of Bread Eaten: 2
Sprinkler Showers Taken: 3
Stunt Jumps Completed: 16 out of 50
Strings Broken During Performance: 19 (Adam: 11/Carson: 8)
Adam's Respect for Carson: CORRUPTED
Carson's Respect for Adam: CORRUPTED
# of shirts sold by Adam: 10? 11? 12?
# of CDs sold by Adam: 7ish
Times I've seen Adam naked: 0
Times Adam has seen me naked: 0
Times Adam has engineered a situation to catch me in the nude: 1 (ask him for details)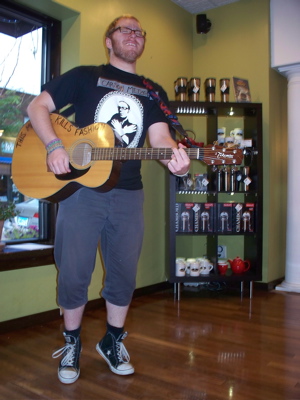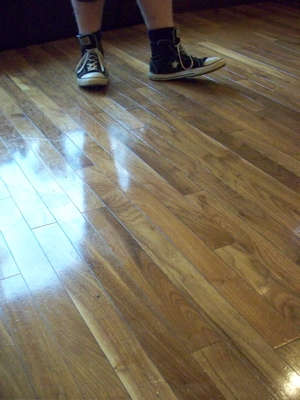 This last night was special. Aside from being the final show of the tour, we received some respect from Peter, the owner of the Black Sheep. Upon recognizing that we were good musicians playing for an empty room, he said, "What can I do for you guys? I've been listening to your CDs. We can have you play outside on the sidewalk. I'll take my shirt off and run across the street!?" While I do appreciate his thoughtfulness, this reaction underscores one of the hurdles facing an independent musician on their first tour: promo is difficult; especially when traveling places where you don't have a social network. [This tour has exceeded my expectations in that we've generally played to much larger audiences of strangers than I had anticipated]. And most owners and workers at coffeehouses have neither the time nor the interest to run across the street with their shirt off to promote a traveling act.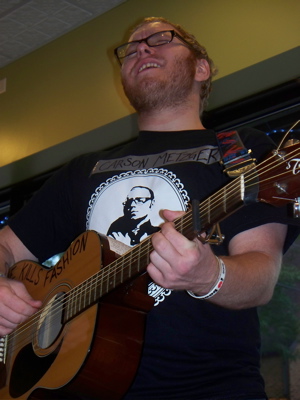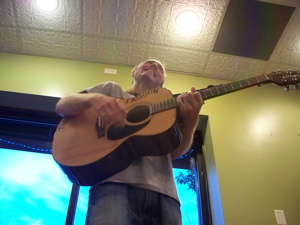 This is a second and largely obvious problem. When you aren't making money for a business, you don't get much attention from the establishment. I have a warped view of the way this all works due to Norm Everett's handling of Blue Dragon performers (I discussed this in a previous blog). He attempted to be hands on with the music and when he couldn't be, he asked (and sometimes paid) his staff to do so. Most of the places we have played seem to have no routine for dealing with performers.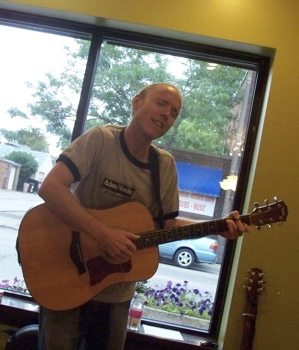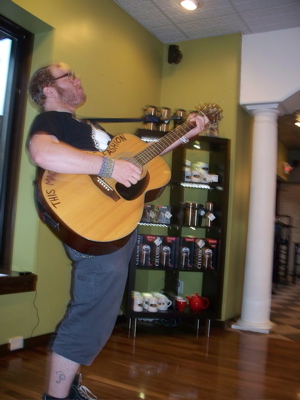 We often didn't meet the people who booked us. The baristas were frequently apathetic and/or lacking in even the most rudimentary training for dealing with our arrival. Half the time we received the nonverbal equivalent of a shrug from the staff when we announced that we were performing.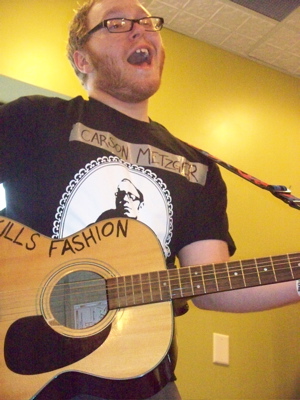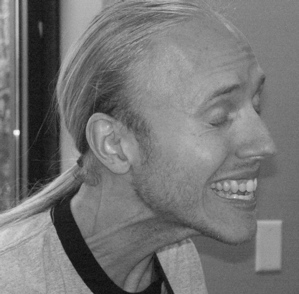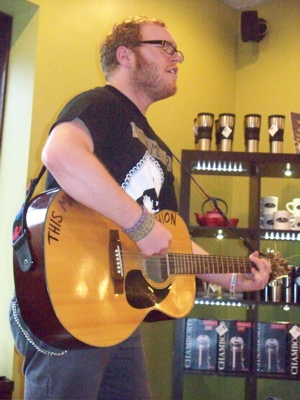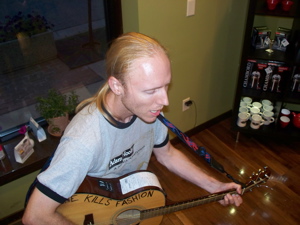 The exceptional baristas and owners took the time to tell us about the place, and made the simple gestures of showing us where we would perform and helping us arrange the space. These actions likely seem small, even insignificant to the employees. But for two musicians touring for the first time-muscians who are serious about their tour-such gestures often made a huge difference in our overall comfort level. The more committed the owner, manager, and/or employee, the easier it is to enjoy playing a venue; any hint of un-welcomeness or apathy and you're playing through an extra layer of noise.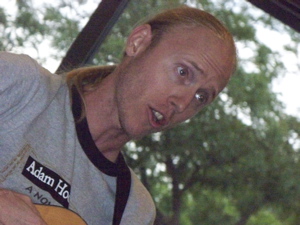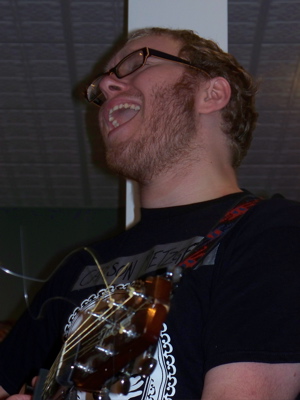 On this last night, Jake the barista (and the guy who booked us) was responsive. He gave us a run down of the place, options for our set up, and he even tipped us off to the fact that we should not expect a crowd at The Black Sheep in South St. Paul, MN on a Friday night.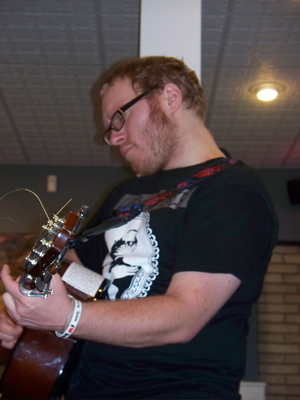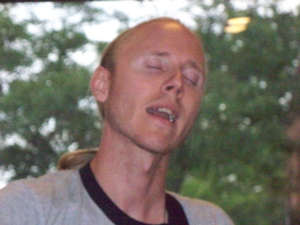 And so, for a third evening, your trudging protagonists played the hell out of Minnesota; we played the hell out of our second Black Sheep coffee house in a week; we played the hell out of 12 gigs and 2 open mics. And in spite of the Friday-night emptiness, our voices reverberated beautifully off the stained wooden floors. We joked, laughed, strummed, growled, and had a hell of a good time tonight.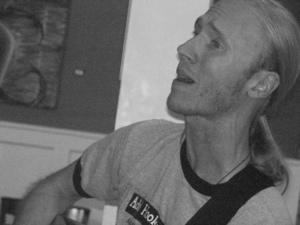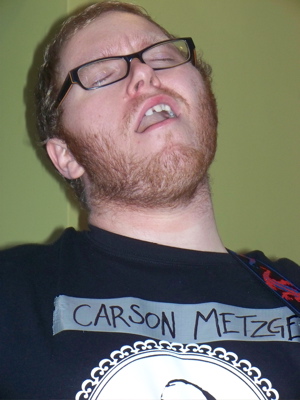 Thanks to Peter, Jake, and Javier, the artist. Javier, having just hung his show in the cafe, sat through the majority of our sets.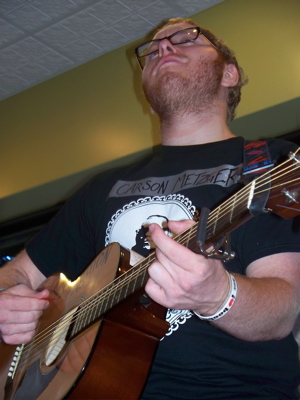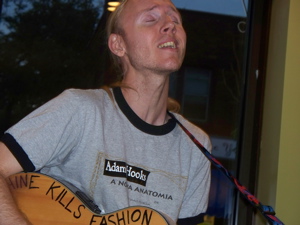 On this last night, we return with The Boss to Madison, reflecting on the rumble of the road, the bugs on the windshield, Fast Heart Mart, and the mess of Husker Du on the stereo.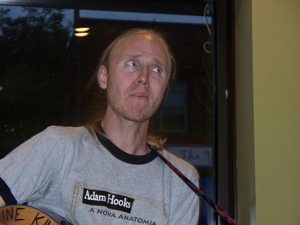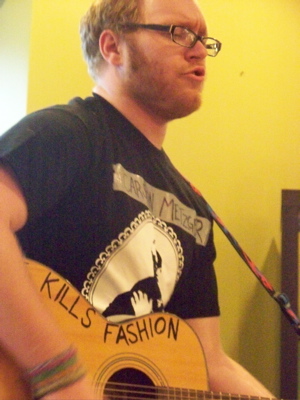 I reflect in smiles.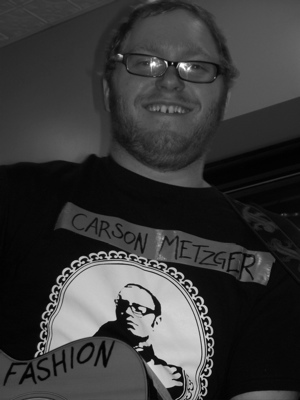 And the proverbial puffed lips.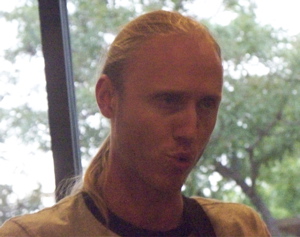 Carson